Carpenter is a highly experienced editor and reporter with a proven track record for accuracy and style in her work. An all-around newswoman for the past 15 years, Carpenter is equipped to handle all types of editorial challenges from writing profiles, reviews, event coverage, breaking news, on-camera interviews, live event moderation, copy editing, fact-checking, layout, as well as managing staff, columns, and accounting. She has established many media contacts within the entertainment industry. 
Carpenter has been published in Back Stage, The Hollywood Reporter, V Magazine, New York Magazine, the Daily Mail, Chicago Sun-Times, Flavorpill, Next Movie, Frontiers, Coachella Camp Magazine, Reuters (US/UK), Yahoo! News, ABC News, MSN Movie News, Premiere Magazine, URB, Defamer, Geek Monthly, Film Journal International, Stuff Boston, Rosebud Magazine, and more.
Carpenter has also moderated/hosted live events with Emilio Estevez (Bobby), Oscar nominee Saoirse Ronan (Atonement), Oscar winner Benicio Del Toro (Che), Oscar nominee Dennis Hopper (Elegy), and Golden Globe nominee Bill Paxton (Big Love).  She is actively seeking freelance writing and hosting assignments in the Los Angeles area.
To hire Carpenter as a reporter, email her through Facebook.
Here are some recent articles:
Flavorpill - Movie review of Frances Ha
Daily Mail - Girls star Christopher Abbott 'abruptly quits over clash with Lena Dunham'
Daily Mail - So, how does Elin Nordegren's new boyfriend size up to Tiger Woods? Billionaire's yacht overshadows golfer's boat in Florida marina 
Daily Mail - 'I should have worn a bra': Gwyneth Paltrow recalls her worst Oscar red carpet moments
Rosebud Magazine - Natural Beauties: Hollywood Celebrities Use Fame to Save the Planet
Flavorpill - Stanley Kubrick at LACMA
Flavorpill - Movie review of End of Watch Daily Mail - Sneak peak on the set of Arrested Development
Daily Mail - Matt Damon and Michael Douglas play gay lovers in HBO Liberace film
Frontiers - The Makeup Artist: Frontiers examines Kevyn Aucoin's legacy a decade after his untimely death
Frontiers - Covered: R&B Star Macy Gray tackles rock covers on her new album
Next Movie - Q&A: 'Jeff' Directors Mark and Jay Duplass on Lovable Losers and Susan Sarandon
Next Movie - Exclusive First Look at 'Black Forest: Hansel and Gretel & the 420 Witch'
Next Movie - The 9 Most Villainous Pets in Film
Next Movie - A Girl's Guide to the Fast and Furious Series
Next Movie - The 20 Funniest Women in Movies… Right Now
Coachella Camp Magazine - Austin Peralta Interview
V Magazine - Sphere Within a Sphere: When Carsten Met Usher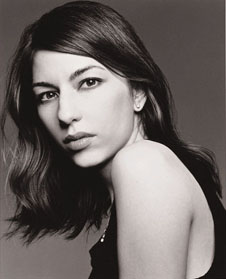 Back Stage - John Cameron Mitchell
NY Magazine - Evan Rachel Wood Done Dating True Blood Co-stars
URB ComicCon Report - Daft Punk in TRON: Legacy
VIDEO INTERVIEWS
Here is a video of Carpenter interviewing Oscar winner Jennifer Lawrence, Selma Blair, and their Poker House director Lori Petty 
Here is a video of Carpenter interviewing Patton Oswalt
Here is a video of Carpenter interviewing Rosario Dawson
Here is a video of Carpenter interviewing the cast of Fan Boys